With a long history spanning over 3,000 years, the benefits and effectiveness of Traditional Chinese Medicine (TCM) are well-documented in the medical world. Yet a few common misconceptions still remain. Here, we dispel 5 of the 'myths' surrounding TCM in Singapore.
Myth 1: TCM is unregulated
You may not know this, but TCM is actually regulated by the Traditional Chinese Medicine Practitioners Board in Singapore. And all Chinese proprietary medicines, such as tablets, capsules and liquids, as well as importers, wholesale dealers and manufacturers, are subject to regulation by the Health Sciences Authority Singapore.
TCM practitioners are required to complete the necessary educational requirements, complete regular training and pass certification exams before being allowed to practise in Singapore. In additional, TCM practitioners are required to continue their education to increase their knowledge and skills, and improve professional performance.
Myth 2: TCM = Acupuncture
TCM is focused on a holistic approach to the treatment of a patient. Contrary to popular belief, acupuncture is just one component in TCM. Other treatment modalities in TCM include herbal medicines, tuina massage, cupping, lifestyle changes, exercise, and observing a healthy balanced diet. A combination of these treatment methods may be prescribed depending on the individual's condition.
Myth 3: The effects of TCM are in the mind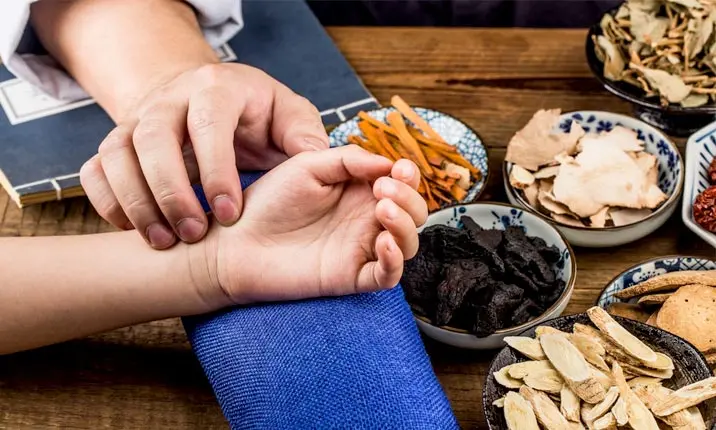 The benefits of TCM are neither psychological nor placebo. Studies have shown its positive effects in up-regulating the release of endorphins, which are our bodies' natural painkillers. Furthermore, acupuncture has been recognised by the World Health Organization (WHO) in 2003 to be an effective form of treatment for 28 diseases, symptoms or conditions, which include chemotherapy-induced nausea and vomiting as well as cancer pain.
Myth 4: TCM is only good for treating pain
The effectiveness of TCM in treating pain has created an impression that its effectiveness is limited to the treatment of trauma and physical injuries. However, TCM can also be used for modern ailments such as digestive disorders, migraines, allergies, mental wellness, and even weight loss.
Myth 5: TCM is not backed by research
TCM developed and refined its knowledge over thousands of years of practice and remains popular to this day. In 2015, the Nobel Prize in Medicine was awarded to a Chinese medicine researcher for finding a treatment for malaria using traditional herbs. Moreover, the National Center for Complementary and Integrative Health noted that acupuncture is beneficial in relieving postoperative pain among adults, alleviating nausea and vomiting from chemotherapy, as well as easing migraine headaches and many other conditions such as tennis elbow, fibromyalgia and addiction.
TCM has been proven scientifically to be a safe and effective form of treatment. It has also been shown to be complementary to Western medicine in treating a wide range of conditions, while providing individualised holistic care.
Read more about the Traditional Chinese Medicine treatments available at Parkway Shenton, or speak to our physicians at a Parkway Shenton TCM clinic near you.