We have all likely experienced a headache at some point– some of us may even experience migraines, or tension headaches occasionally. While these episodes can feel very painful, affect your daily life, and last from hours to days, they do not usually point toward a severe underlying issue, such as a brain tumour.
Fortunately, a severe headache, without accompanying symptoms, does not always mean there's a brain tumour. This caveat means that while headaches are one of the most common brain tumour symptoms, they are often not the only symptom present. Frequently, a headache caused by a brain tumour can have distinct characteristics compared to other types of headaches.
What is a brain tumour?
A brain tumour is an abnormal growth of cells in the brain or central nervous system. Brain tumours vary in their nature, ranging from benign (non-cancerous) tumours, which grow slowly and are less likely to recur, to malignant (cancerous) tumours, which can proliferate and invade surrounding tissue.
What are the symptoms of a "brain tumour headache"?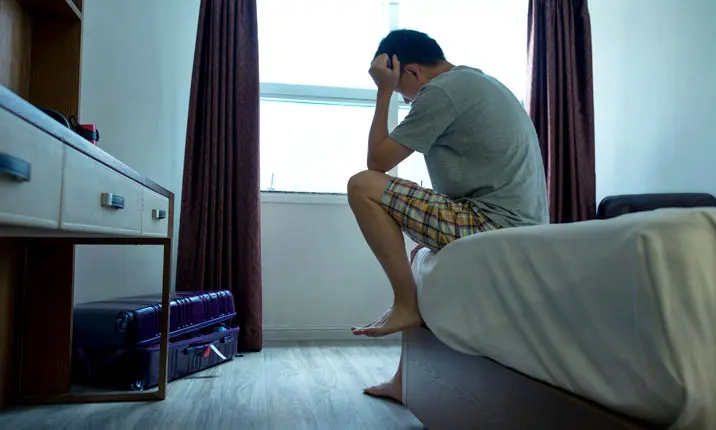 A headache stemming from a brain tumour can present as a persistent and progressively worsening pain.
Unlike tension headaches that might be triggered by stress, or migraines that might be associated with certain foods or sounds, these headaches do not have the same triggers and often worsen with activities that increase the pressure inside the head, like bending over, lifting heavy objects, or sudden movements.
Often, a headache brought on by a brain tumour is generally more severe upon waking in the morning and may improve throughout the day. This pattern can be attributed to the body's position during sleep, which can result in increased pressure inside the brain, leading to heightened pain upon awakening.
It's important to note that "brain tumour headaches" tend to intensify over time. As the tumour grows, more pressure is exerted on the surrounding brain tissues, leading to escalating discomfort.
"Brain tumour headache" VS migraine VS tension headache
There are some distinctions between a headache caused by a brain tumour and those caused by tension or a migraine. These differences can be broadly categorised into their origin and nature of pain, their accompanying symptoms, and their triggers and duration. Understanding the distinctions between these types of headaches is important, and can alert you when you might require a doctor to take a closer look. We've condensed the most relevant distinctions between the 3 types of headaches in the table below.
Brain tumour headache VS migraine VS tension headache
Key differentiators
Brain tumour headache
Migraine
Tension headache
Origin and nature of pain
Non-specific and dull, initially

It becomes more severe and persistent over time

Can feel like it's not confined to a specific area of the head, though a neurosurgeon can help pinpoint the location
Often one-sided and a throbbing or pulsating pain

May be preceded by an "aura", which is a type of sensory warning

Can last from a few hours to several days
Constant dull, aching sensation

Pain often begins in the forehead, the back of the head, or around the neck

Pain can feel like a tight band around the forehead or at the back of the head
Accompanying symptoms
Nausea and vomiting (especially in the morning)

Blurred or double vision

Balance problems

Seizures

Personality or behaviour changes

Weakness or numbness in parts of the body
Sensitivity to light, noise

Nausea and vomiting

Loss of appetite

Upset stomach or abdominal pain
Usually not accompanied by other symptoms, although some people might experience sensitivity to light similar to a migraine
Triggers and duration
Usually gets worse with activities that increase pressure inside the head

Often worst in the morning and might decrease throughout the day

Tend to get more frequent and severe as the tumour grows
Certain foods

Alcohol

Stress

Changes in sleep patterns

Certain smells

Unlike a brain tumour headache, it tends to come in episodes and is usually not constant
Stress

Fatigue

Poor posture

Can last anywhere from 30 minutes to a week

May persist for longer in chronic cases
There are also other types of headaches. If you are unsure about the type of headache you are experiencing, consult your doctor.
What neurological symptoms should I look out for with a brain tumour?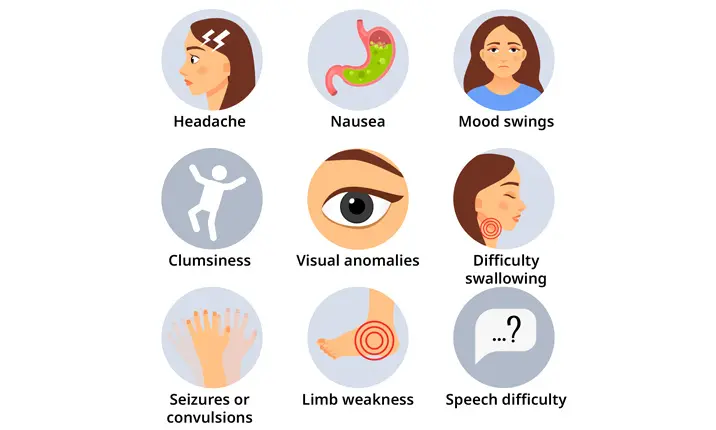 Brain tumours can cause an array of neurological symptoms that reflect the area of the brain that's affected. These symptoms can vary widely in their nature and severity, but there are several common signs to be aware of. Some of these include:
Cognitive difficulties. Unexplained difficulties in thinking, concentrating, making decisions, or remembering things can signal a brain tumour. These changes might also involve problems with comprehending written or spoken language, which is a condition known as dysphasia.
Visual anomalies. Anomalies in visual perception, such as brief episodes of blurred vision, or the perception of flashing lights can sometimes indicate a brain tumour. These anomalies might also include unexplained eye pain or abnormal eye movements.
Difficulty swallowing
Speech difficulties. Brain tumours can sometimes lead to difficulties with speech. This can manifest as slurred speech, difficulty finding the right words, or problems understanding speech.
Seizures or convulsions
Nausea, dizziness or vomiting
Altered sensation. In addition to facial numbness, changes in sensation could also affect other parts of the body. Patients may experience strange sensations, hypersensitivity or decreased sensitivity to touch, temperature, or pain.
Mood swings. This can include changes in personality or mental state, and more specific alterations can include rapid mood swings, - depression or increased irritability.
Hormonal changes. If the tumour is affecting the pituitary gland, hormonal imbalances can occur, leading to symptoms like unexplained weight change, fatigue, low libido, menstrual changes in women, or impotence in men.
Sleep problems. These can include insomnia, oversleeping or disturbances in the sleep-wake cycle.
Change in sense of smell or taste. Some people may notice a decreased ability to smell or changes in their sense of taste.
Clumsiness
Limb weakness in an arm or leg, or weakness or paralysis, especially if it's on one side of the body
You can take a closer look at other symptoms of brain tumours here. Fortunately, brain tumours are treatable with the right approach.
How are brain tumours treated?
Brain tumours are treated through a diverse, patient-focused approach. A comprehensive treatment plan is meticulously devised, bearing in mind critical factors such as the specificities of the tumour, including type, size, and location, as well as the overall health and age of the patient. The primary goal is to successfully control or eliminate the tumour while safeguarding the surrounding healthy brain tissues.
Surgical intervention is the first line of treatment when the tumour is amenable to safe removal. With the help of cutting-edge technologies such as minimally invasive surgery, real-time imaging and neuronavigation systems, a precise operation can be performed to excise the tumour fully. For some patients, awake brain surgery with brain mapping can also be beneficial when the tumour is encroaching on healthy brain tissue.
For tumours located in challenging locations or those which cannot be entirely removed surgically, radiotherapy comes into play. Radiotherapy employs high-energy radiation to eliminate tumour cells. Further, chemotherapeutic drugs are often used in combination with surgery and radiotherapy for types of tumours that respond well to such treatments.
Emerging approaches like immunotherapies and precision therapies also form a part of the therapeutic arsenal against brain tumours. Immunotherapies seek to empower the body's immune system to combat cancer cells, whereas precision therapies target the unique biological attributes of the tumour cells.
It should be noted that this isn't the full spectrum of treatments available for brain tumours, and appropriate treatment options are always best proposed by your doctor.
Conclusion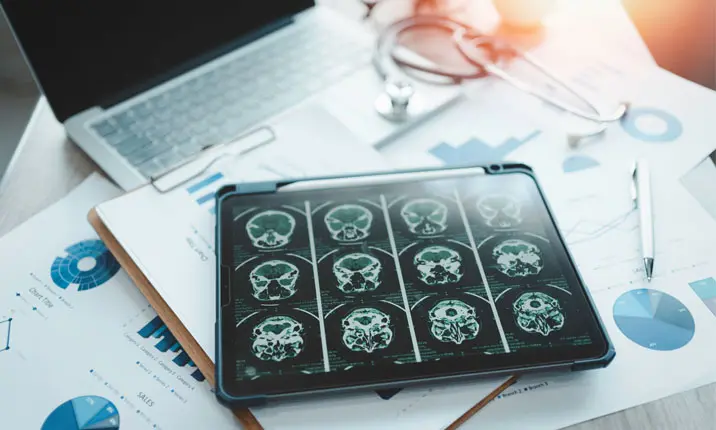 While the chance your headache is a sign of a brain tumour is slim, if you have persistent or unusual headaches, it's crucial that you seek professional medical advice from your doctor immediately. Your neurosurgeon will be able to diagnose and treat your condition by designing a thorough treatment plan and offering consistent support and aftercare throughout your path to recovery.