We're all familiar with haze – the smog-like phenomenon that irritates our eyes and ruins our plans for football matches and morning jogs. But did you know that severe haze conditions can pose potentially serious hazards to your health?
While we've had some reprieve from the haze in recent years, there's no need to remain foggy about the details. Here's a guide that clears up all you need to know about the haze, and how to keep yourself and your loved ones healthy.
What exactly is the haze?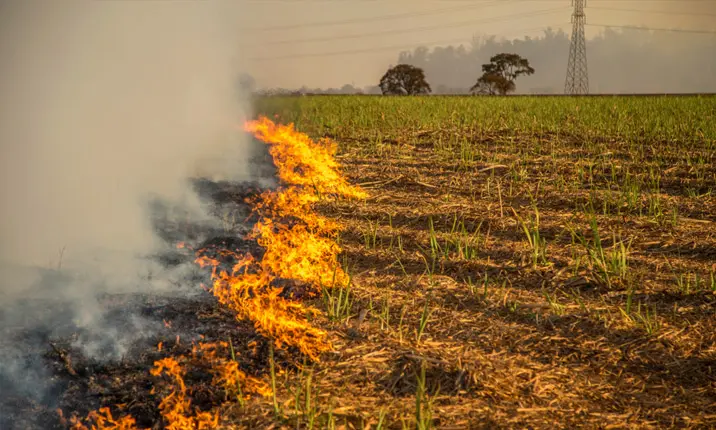 Unlike mist and fog, which consist of water droplets in the air, haze is made up of dense smoke, dust, moisture and vapour.
When these coarse particles stay in the atmosphere and end up in the air space of another country, it becomes transboundary haze, affecting more people outside of the originating country.
How often is Singapore hit by the haze?
Singapore experiences haze almost yearly, with particularly severe spells in 1997, 2006, 2013, and 2015. It's usually caused by large-scale forest and land fires in the region due to traditional slash-and-burn techniques used to clear land quickly and inexpensively. Wind direction and speed also significantly influence whether haze affects Singapore.
Who are the populations at risk, and am I in that demographic?
The effects of haze depend on an individual's health status – whether they have any pre-existing chronic heart, lung, or debilitating diseases – the Pollutant Standards Index (PSI) level, as well as the length and amount of outdoor activity. A PSI reading of 101 or more is considered unhealthy.
Long-term exposure to air pollutants prevalent in the haze, such as inhalable fine particulate matter (PM2.5), can lead to lung irritation and damage. While haze generally has an adverse effect on everyone, children, the elderly, and people who have long-term respiratory conditions like asthma or chronic obstructive pulmonary disease (COPD) are most at risk.
As COVID-19 still exists, if a person with such problems gets infected, their general respiratory health may be impaired, which could potentially result in more serious consequences. Furthermore, it's probable that low air quality will result in a weakened immune system overall, raising the chance of COVID-19 infections in general.
What are some common conditions that may be caused or affected by haze season?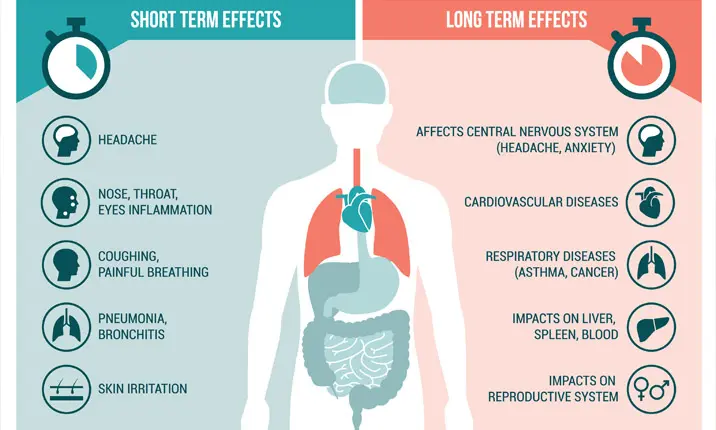 During haze season, you may experience respiratory symptoms such as sneezing, runny nose, cough and a dry throat be due to the low quality of air. This is generally because poor air quality can weaken the immune system, and can also lead to an increased risk of contracting infections and diseases such as COVID-19. Those with sensitive eyes may also experience discomfort.
If you have a chronic heart or lung condition – such as asthma or chronic obstructive pulmonary disease (COPD) – be sure to be extra careful, as the haze could worsen its effects.
Should these symptoms worsen, seek medical help at your local clinic or A&E department.
How can I tell if the haze is severe?
Haze levels are measured by the Pollutant Standards Index (PSI). Here's a simple breakdown of how these values look like, and what they mean for you:
0 – 50 (Good air quality): You can go about your business as usual.
51 – 100 (Moderate air quality): You may notice a slight drop in visibility, but there's no need to fret at this point.
101 – 200 (Unhealthy air): You may find yourself experiencing irritation of your eyes, nose and throat. If you have heart or respiratory issues, try to avoid physical and outdoor activities. Children, pregnant women and the elderly should minimise strenuous activities.
201 – 300 (Very unhealthy air): The aged and sick should remain indoors, and the general public should avoid excessive outdoor activity.
301 – 400 (Hazardous air): Healthy individuals will experience symptoms that restrict normal activity.
Above 400: The public should stay indoors, shut all windows and doors, and limit physical activity.
Real time updates on the haze situation in Singapore can be found on the National Environment Agency's haze microsite.
How can I protect myself and my respiratory systems during haze season?
For healthy individuals, short-term exposure to haze will probably be more of an irritation than a cause for concern. However, it's better to be safe than sorry – and best to be prepared with preventive measures.
N95 masks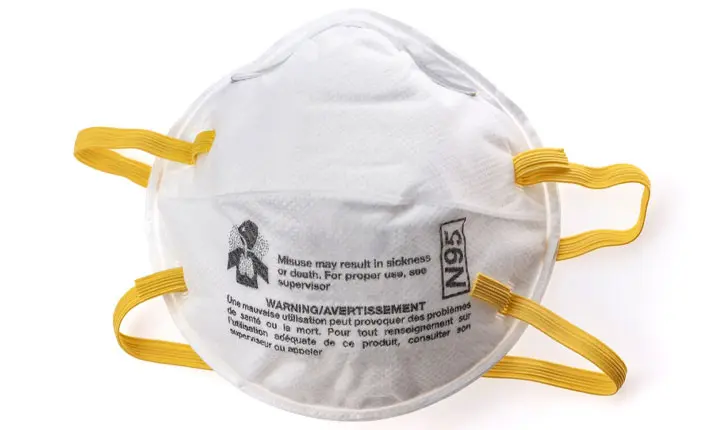 A respiratory mask that can be found in all common drugstores and pharmacies, the N95 mask is designed to keep out fine particulate matter and prevent you from breathing them in. Note that normal surgical and paper masks don't work because they only offer protection against bodily fluids, and not polluted air.
Stay hydrated
Polluted air causes eye, throat and even skin irritation. The particles in the air trap heat on skin as well. Drinking 6 – 8 glasses of water a day can help the body flush out any toxins absorbed by your lungs and skin.
Take it one step further and slap on some moisturiser with SPF protection to prevent skin irritation. It's great for your skin anyway!
Reduce outdoor and physical activities
Active outdoor sports require deep breathing, which causes more pollutants to enter your lungs. Stay indoors as much as possible when the haze is at its peak. It's your perfect excuse to relax and take things easy.
Keep the air indoors fresh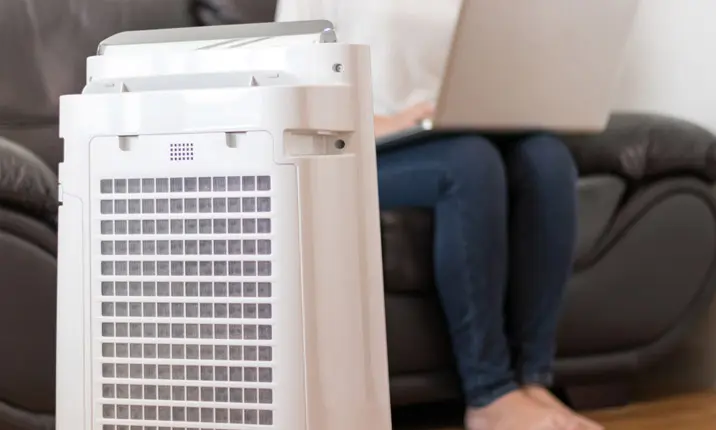 Ensure the air indoors remains fresh by closing the windows, and investing in a good air filter or purifier. A good purifier is one with a High Efficiency Particulate Air (HEPA) filter, which may help improve air quality indoors. As a basic guideline, the clean air delivery rate figure of a suitable air filter should be at least thrice the room's volume, measured in cubic metres.
Load up on vitamins
Time to break out the carrots, sweet potatoes and broccoli. Foods rich in vitamin A can protect your eyes, lungs, improve the oxygen-carrying capabilities in your body, and have the added benefits of building up your immune system as well.
Be sure to take your daily dose of vitamin C in the form of fruits and leafy greens as well – it works with vitamin E to keep your lung tissues healthy.
Use humidifiers
Dry air can exacerbate irritation caused by haze, potentially causing harm to your respiratory system. A humidifier can help maintain suitable humidity levels in your home, reducing throat and eye irritation.
Clean regularly
During the haze season, dust and pollutants can accumulate indoors. Regular cleaning can help reduce the level of these pollutants.
Avoid smoking
Smoking can weaken your lung health and make you more susceptible to the harmful effects of haze. If you're a smoker, it's best to avoid smoking, especially during periods of poor air quality. If you're not a smoker, avoid secondhand smoke.
If you are experiencing respiratory symptoms or concerned about the health of your lungs, whether due to the haze or other reasons, consider consulting a doctor or going for a lung health check today.