Mental Health During COVID-19
Constant news coverage on the escalating numbers of people infected globally, lockdowns in countries (or "circuit breaker" in Singapore's context), soaring death counts, empty shelves at supermarkets and businesses shutting down resulting in rising unemployment rates – it is hard not to be affected by this world health crisis.
The main psychological impacts of the coronavirus – elevated levels of stress, fear and anxiety – are felt by many, especially as new measures are constantly introduced, restricting much of your daily lives and routines, and threatening your livelihoods. Constant fear about your personal safety and the safety of your loved ones, and the social isolation caused by quarantines and social distancing, can cause a myriad of stress symptoms which have to be properly managed.
Common symptoms of stress
[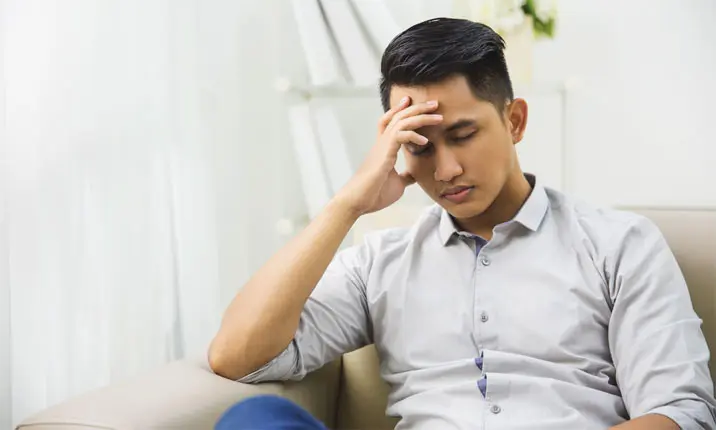 Emotional symptoms of stress include excessive worrying feeling anxious, tensed, irritable, restless, depressed, moody, overwhelmed, easily agitated, frustrated, and helpless.
Stress can also manifest itself in physical symptoms, which you can realise by listening to your body. Physical symptoms include heart palpitations, aches and pains, insomnia, fatigue, tensed muscles, acne, dizziness, stomach distress such as heartburn and acid reflux and, joint pain. Other physical symptoms such as more frequent colds and infections, cold or sweaty hands and feet, uncontrollable shaking, diarrhoea, constipation and, nausea can also be stress-related.
Changes in how you act can also be indicative of stress. Behavioural symptoms such as increased smoking and drinking of alcohol, changes in eating habits like binge eating or the loss of appetite, problems with sleeping, excessive crying, social isolation and withdrawal, and the exhibition of more nervous behaviours like fidgeting, pacing, and nail-biting.
Cognitive symptoms of stress include being pessimistic or focusing only on the negative side of things, being more forgetful, having trouble making decisions or organising, racing thoughts, the inability to focus, and poor judgment.
When faced with prolonged stress that is not managed well, it may lead to serious and lasting medical conditions such as high blood pressure, heart conditions and even depression.
How can stress be managed?
The best way to manage stress that comes from uncertainty and a loss of control is to focus on actions that are within your control. You may not be able to control the situations that cause you stress but you can control how you manage it.
Here are some practical ways you can take to care for your mental well-being during this pandemic.
Acknowledge your feelings. Whatever you are feeling right now, know that it is normal and okay to feel that way. It may be helpful to express what you feel through journalling, or sharing it with others.
Practise mindfulness. Taking a few minutes to practise mindful breathing exercises daily can help relax your mind and body. Practising mindfulness means focusing your attention on the present moment, taking deep breaths and counting them with your eyes closed. There are studies that show doing so can help clear your mind, refocus, and alleviate stress and anxiety.
Maintain a daily routine as much as possible. Having a routine, and sticking to it, brings a sense of control in times of uncertainty and has a tremendous positive impact on your thoughts and emotions. Even if you are working from home, in self-isolation or quarantine maintain a basic routine such as making your bed, changing out of your sleepwear and washing your face.
Limit media exposure. Take breaks from watching, reading, or listening to news stories, including social media. Hearing about COVID-19 repeatedly can be upsetting. Schedule a specific time to check in with the news instead. It is also okay to take breaks from conversations with others about the virus. Suggest talking about other topics instead.
Beat boredom. There are so many things you can do from home. You can pick up a new skill, read that book you have been meaning to read for months, watch online concerts or even apply for a free online course. Do something that you enjoy doing.
Stay connected. Social distancing does not mean that you have to isolate yourself from all contact with your friends and loved ones. We are fortunate to have technology that makes communicating with people virtually easy. Drop a text, voice call, or do a video chat with your family and friends, check on their well-being and share your feelings with them. Talking through your concerns, thoughts, and feelings with others can also help you find helpful ways of thinking about or dealing with a stressful situation.
Take care of your body. Being physically active, getting plenty of rest and eating a healthy, well-balanced diet ensures a healthier body that is a natural defence against stress. There are many workouts we can do in the comfort of our homes courtesy of YouTube videos and gyms moving their classes online. Regular exercise can release endorphins that help keep you happy and positive, building mental and physical strength against stress.
Contribute and donate. Get involved in the community. Reach out to people who are vulnerable and struggling with basic needs. If you have money to spare, there are many charities that help support frontline healthcare workers, and low-income families and seniors who have been adversely affected by the pandemic. Evidence suggests that altruism leads to mental health benefits that can help counter the negative effects of stress.
Hotlines to call for help. If you or someone you know is having trouble adjusting to the "circuit breaker" measures, here are some ways to get help:
The National CARE hotline: 1800-202-6868
Silver Ribbon (Singapore): 6385 3714
Institute of Mental Health (IMH): 6389 2222
Samaritans of Singapore (SOS): 1800-221-4444
Singapore Association of Mental Health (SAMH): 1800-283-7019
Stress arising from the pandemic is normal but it is important to manage it. If you need additional help managing stress, do schedule an appointment with your primary care provider or a mental health professional via phone, video or online. They will be able to provide more personalised steps to alleviate your stress.