Irritable bowel syndrome (IBS) is a common gastrointestinal (GI) disorder characterised by GI symptoms that include recurrent abdominal pain, altered bowel habits, bloating and excess gas, and heartburn. A survey done in 2016 showed that IBS affected 20.9% of Singaporeans aged 21 years and above.
Considering IBS symptoms can be made worse by the wrong diet, it is important for those with IBS to know which foods to eat and avoid. A diet effective in helping patients with IBS discover foods that are particularly sensitive to them is the low-FODMAP diet.
What is FODMAP?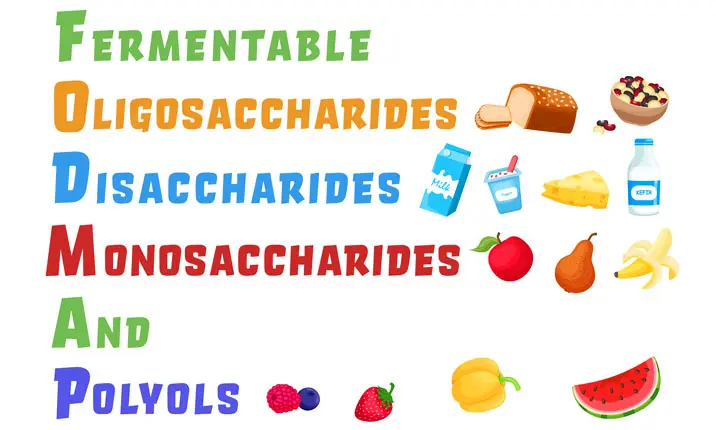 FODMAP is an acronym for fermentable, oligo-, di-, mono-saccharides and polyols. It is a group of carbohydrates that is thought to cause GI symptoms. Examples are sucrose (oligosaccharides), lactose (disaccharides), fructose (monosaccharides), and sorbitol (polyols). They are commonly found in our daily food sources including fruits, vegetables, legumes, and artificial sweeteners.
Foods high in FODMAP can cause GI symptoms due to their low absorbability in the GI tract, causing them to ferment in the intestines and produce bad gut bacteria. The fermentation process produces fatty acids, gas, and a high volume of water in the gut. Gut motility increases due to the stretched wall, resulting in indigestion. Symptoms include diarrhoea, bloating, abdominal distension and cramps, burping and passing gas.
That said, FODMAP foods are not always harmful to your gut health. In fact, they have many benefits, such as preventing constipation, improving calcium absorption, decreasing lipid levels and boosting the immune system. They also promote the growth of good bacteria (Bifidobacteria) that live in our gut. Therefore, adopting a low-FODMAP diet can be dangerous to adopt without consulting a doctor.
What is the low-FODMAP diet?
The low-FODMAP diet is a type of elimination diet that avoids FODMAP food sources. An elimination diet involves taking some foods out of your diet and reintroducing them at a later time. Doing this will allow you to understand your personal food sensitivities better.
The American College of Gastroenterology, the National Institute for Health and Care Excellence, and the British Dietetic Association, endorse a low-FODMAP diet in the dietary management of IBS.
Who is the low-FODMAP diet for?
The low FODMAP diet is proven to work for individuals with specific food intolerances. Specifically, if they have been breath tested and found to have malabsorption to specific FODMAP components, such as lactose and fructose.
The low-FODMAP diet is also reserved as a second-line therapy for patients with IBS. Not all IBS patients are suited to go on the low-FODMAP diet due to potential health risks such as nutritional deficiency and unnecessary weight loss. It is always recommended to go on the low-FODMAP diet under medical supervision.
Going on the Low-FODMAP diet has to be personalised, prescribed and supervised by healthcare professionals.
What are the benefits of the low-FODMAP diet?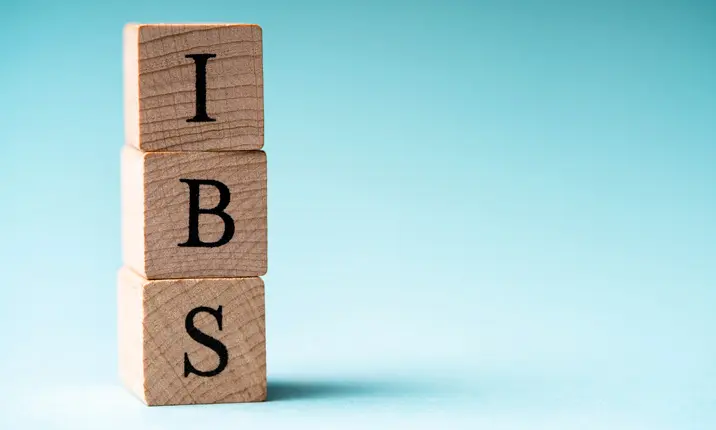 The benefits of the low-FODMAP diet are mainly focused on relieving GI symptoms and improving quality of life. Studies show that the low-FODMAP diet significantly improves:
Abdominal pain
Altered bowel habits
Distention or bloating
Fatigue
Anxiety
Depression
The low-FODMAP diet can help patients with IBS have a better long-term quality of life, increasing their happiness and vitality.
What can I eat on the low-FODMAP diet?
Identifying IBS-friendly food can be challenging. Before we contextualise it for our local food scene, here are foods that are high- and low- in FODMAP. Do note that the ingredients listed here aren't exhaustive.
Food groups
High-FODMAP
Low-FODMAP
Grains
* Wheat
* Rye
* Barley
* Corn tortillas / chips
* Grits
* Gluten free-pastas
* Crackers
* Various breads
* Oatmeal
* Potatoes
* Popcorn
* Rice
* Quinoa
Fruits
* Apples
* Apricots
* Blackberries
* Cherries
* Dates
* Grapefruits
* Mangoes
* Pears
* Watermelons
* Bananas (unripe)
* Grapes
* Kiwifruits
* Lemons
* Limes
* Mandarin oranges
* Oranges
* Papayas
* Pineapples
Vegetables
* Artichokes
* Asparagus
* Cauliflowers
* Garlic
* Leeks
* Mushrooms (button, portobello)
* Onions / shallots
* Sugar snap peas
* Bok choy
* Broccoli
* Carrots
* Chives
* Cucumbers
* Eggplants
* Kale
* Lettuce
* Mushrooms (oyster)
* Olives
* Radishes
* Spinach
* Tomatoes
Dairy / Plant-based alternatives
* Coconut milk (in the carton)
* Frozen yogurt
* Ice cream
* Milk
* Soft cheese
* Soy milk
* Yogurt
* Almond milk
* Cheese (most)
* Coconut yogurt
* Hemp milk
* Lactose-free ice cream
* Milk yogurt
* Cottage cheese
Proteins
* Beans (most)
* Legumes
* Processed meats
* Edamame
* Lentils
* Chickpeas
* Beef
* Chicken
* Eggs
* Fish
* Seafood
* Pork
* Turkey
* Tempeh
* Firm tofu
Beverages
* High-fructose drinks containing sodas and juices
* Rum
* Teas (chamomile, oolong, fennel)
* Wine (most)
* Beer
* Spirits
* Coffee
* Sucrose-sweetened or diet soft drinks
* Teas (except chamomile, oolong, fennel)
* Water
When it comes to Singapore's cuisine, members of the Singapore Nutrition and Dietetics Association have shed some light on what to eat on a low-FODMAP diet:
Common dishes / beverages
Tips for a low-FODMAP diet
Dry noodles, noodle soup
* Try bee hoon (rice vermicelli) or kway teow (wide rice noodles).
* Opt for dry noodles instead of noodle soup.
* Reduce fried onions / shallots or extra garlic.
* Ask for the green tops of spring onion or chives.
Fried rice / noodles / bee hoon
* Reduce garlic and onion.
* Ask for egg, seafood, meat, tau kwa (pressed tofu), chives, beansprouts, cabbage, lettuce, ikan bilis (dried anchovies), peanuts and soy sauce.
Curry, laksa
* Limit intake as the soup base contains onion and garlic.
* Have the noodles 'dry', and add flavour with fresh chilli, soy sauce, cilantro or coriander instead.
Dim sum
* Choose dumplings made from rice flour and plain fillings such as prawn, pork or spinach.
* Examples include chee cheong fun or har gow.
Dipping sauce / Flavouring
* Choose low-FODMAP ingredients for flavour, including soy sauce, ginger, vinegar, lime juice, fish sauce, and sesame oil
Rojak
* Choose low-FODMAP ingredients such as cucumber, pineapple, bean sprouts, tofu, tempeh and peanuts.
* Avoid adding apples, you tiao (fried dough fritters) or shallots.
Chicken / char siew (BBQ pork) / roasted pork rice
* Take the plain steamed rice.
* Avoid the chilli sauce as it contains garlic.
Kopi (local coffee), teh (tea)
* Ask for minimal (a tablespoon) condensed milk.
* Ask for kopi-o (black coffee) or plain tea.
* Reduce intake as caffeine may trigger IBS symptoms in some people
Local desserts
* Customise using your own low-FODMAP ingredients such as dragon fruit, pineapple, honeydew melon and papaya.
How do I follow the low-FODMAP diet?
The low FODMAP diet consists of three phases: restriction, reintroduction and personalisation.
Restriction
Also known as the elimination phase, restriction usually lasts for 2 – 6 weeks. All foods containing FODMAP are removed from the diet. Studies report that this phase is efficacious for reducing IBS symptoms. The challenges at this first phase are the strict dietary requirements and the cost of investing in low-FODMAP food.
Reintroduction
Food items will be reintroduced individually to test for tolerance. This can be done by monitoring the recurrence of GI symptoms.
Personalisation
A list of intolerable FODMAPs will be produced. Patients may avoid these food items and continue taking other FODMAPs for nutritional diversity. It is important to note that this customised low-FODMAP plan does not cure IBS, though it may improve symptoms and quality of life.
If you are suffering from IBS, and/or wish to know more about the low-FODMAP diet, speak to a healthcare professional to find out if it is right for you.