Beyond greying hairs, a preference for a more languid lifestyle and a better appreciation of the finer things in life, age can leave its mark on our bodies in ways we do not see.
One of these areas is our heart, where wear and tear from years of pumping blood throughout our bodies will cause our blood vessels and arteries to weaken. Regular exercise and a healthy balanced diet can help keep heart disease at bay, but routine screening is pivotal in detecting problems early, when treatment can be most effective.
Dr Edgar Tay, cardiologist at the Mount Elizabeth Hospitals discusses the common degenerative heart conditions and the minimally invasive procedures to treat them.
What are some of the most common heart conditions observed in your practice?
Degenerative (from wear and tear) heart disease is common.
Patients often seek help for chest discomfort, breathlessness, or when a health screening reveals abnormal electrocardiograms or chest X-rays. Others may have been referred upon discovery of abnormal heart sounds called murmurs during a stethoscope examination by their family doctors.
Tell us more about the wear and tear conditions affecting our heart valves.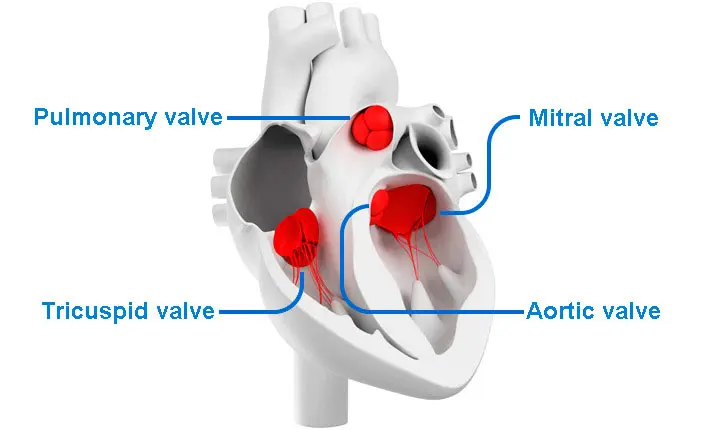 Valves direct blood flow within the heart. These can degenerate over time due to calcium or fibrous deposits. This causes the valves to stiffen and restrictive to forward blood flow (stenosis) or fail to close well causing back flow (regurgitation).
The three most common types of heart valve diseases are aortic valve stenosis, mitral valve regurgitation and tricuspid valve regurgitation.
The aortic valve is the first 'door' that controls the flow of blood out of the heart, and aortic valve stenosis (AS) happens when there is a restriction of blood flow which reduces the amount of blood reaching the body's critical organs. Left untreated, symptomatic and severe AS can be associated with higher risk of death, of up to 50% in 2 years.
The mitral valve directs flow from the left upper to lower chamber of the left heart. In mitral regurgitation (MR), there is back flow of blood when the mitral valve fails to close well.
Tricuspid valve regurgitation (TR) is the leaking of the valve between the right upper and lower chambers of the heart. Tell-tale signs include swelling in the leg and belly.
Other important degenerative diseases include atrial fibrillation (an irregular heartbeat associated with stroke) as well as coronary artery disease (CAD).
What are some of the different treatment options available for patients with heart disease?
Until recently, the only treatment for heart valve diseases was open-heart surgery.
While surgery remains an important option for patients, many prefer less invasive options.
Aortic valve stenosis
For aortic valve stenosis, we now offer a minimally invasive therapy called TAVI (transcatheter aortic valve implantation) and it can be done under sedation and local anaesthesia. The procedure involves the insertion of a stent device through the leg arteries and into the diseased valve. The stent is then expanded to reduce the blockage and improve the flow of blood.
TAVI is now widely used in patients with AS and it has also been used to treat patients who have had surgery and whose surgical valves have worn out after several years. These old valves can literally be given a new lease of life using this technology.
Mitral valve regurgitation
A minimally invasive procedure called TEER (transcatheter edge to edge repair) can be used to treat suitable patients. This procedure involves inserting a miniscule clip into the heart which grasps and tightens the edges of the valves to reduce leakage. Rigorous studies have proven the safety and efficacy of the procedure in suitable patients. The G4 iteration of the device is now offered at the IHH Healthcare Singapore hospitals.
This same technology is now also applied in the treatment of tricuspid valve regurgitation. Should tricuspid clipping be unsuitable, patients can be treated with a bicaval stent implant. This procedure involves implanting two valved stents in the veins to drain blood back to the heart. The valved stents protect the organs from the pressure and volume of tricuspid regurgitation and can improve patients' quality of life.
Atrial fibrillation
Radiofrequency catheter ablation is often the recommended treatment to regulate abnormal heart rhythms. In time, pulse field ablation, a novel form of ablation that makes use electrical fields to remove cardiac tissue, will complement the range of treatment options available to patients.
Pulse field ablation also shortens procedural time and reduces the typical risks, such as infection and bleeding that may occur during medical procedures. Studies have also showed better outcomes, such as a reduction in chances of death, stroke, heart failure and acute coronary syndrome when ablation is considered in patients at an earlier stage of illness.
Atrial fibrillation patients also require anticoagulation (blood thinners) to prevent stroke. Patients who are unable to tolerate these (e.g. due to anticoagulants causing bleeding complications) may consider a percutaneous left atrial appendage occlusion to reduce stroke risk.
Coronary artery disease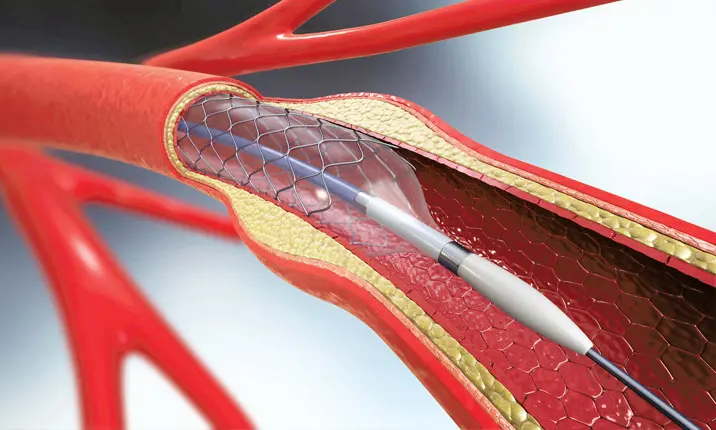 Significant progress has been made in the assessment and treatment of CAD, which happens when there is a build-up of plaque and other calcium deposits (obstructive lesions) in the coronary arteries.
Such obstructive lesions can now be assessed using wires which can detect pressure differences before and after a borderline lesion. This allows cardiologists to determine if certain lesions should be treated with angioplasty or stenting. In addition, advances in the ability to image the coronary artery using ultrasound or optical coherence tomography can allow optimisation of the stenting procedure, leading to better results.
When very heavily calcified lesions are detected, newer devices like shockwave lithotripsy may be able to fragment these lesions and aid successful stenting.
Will patients still require long-term medication following successful surgery?
Patients often still require medication after a successful valve procedure. This could include antiplatelet agents or anticoagulants (if patients also have heart rhythm issues).
Atrial fibrillation patients will have to continue taking medication, such as anticoagulants, following ablation for a limited duration of time. In patients who have received a left atrial appendage occlusion, medications (such as antiplatelets or anticoagulants) are often weaned off once the device is successfully implanted and the appendage sealed.
Most treatments are individualised and titrated by the patient's cardiologist.
What are some benefits of minimally invasive surgical treatments over traditional open surgery?
Minimally invasive treatment as the term suggest induces less tissue injury in the process of treatment. This translates to less bleeding, a shorter hospital stay and a consequently better quality of life. It is pertinent to note that conventional surgery still has its merits.
How can patients take care of their heart health after surgery?
I recommend that all patients do the following:
Lower their risk of experiencing further heart concerns. This includes having a diet low in salt and saturated fat and quitting smoking if they have the habit.

Patients should be enrolled into a formal cardiac rehabilitation (CR) programme. The supervision by a team of physicians, nurses, exercise physiologists, dieticians and or physiotherapists is beneficial to their recovery while CR can improve their exercise capacity, quality of life and prognosis.
How important is it to be screened for heart disease?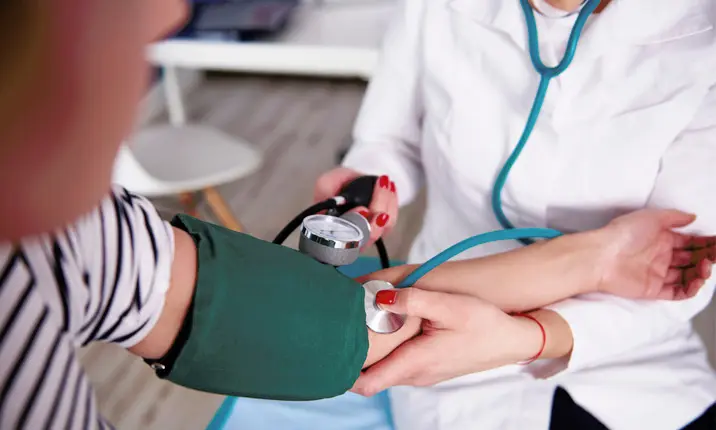 Screening for heart disease is important. It can start from 18 years of age (then repeated once every 5 years).
Screening involves sharing one's medical history, receiving a physical examination, and testing for risk factors of hypertension, cholesterol, and diabetes. An electrocardiogram (ECG) could be considered for selected individuals, such as those with hypertension.
The physical examination must be emphasised, as heart valve diseases often produce an abnormal heart sound easily detected with a stethoscope. Diagnosis is made subsequently with an echocardiogram. If an irregular pulse is detected, an electrocardiogram could be done to confirm atrial fibrillation. CT calcium score testing may also be considered for some patients to detect coronary artery disease.
If a valve condition is identified, follow-ups range from 3 – 5 years for mild cases, 1 – 2 years for moderate cases and 3 – 6 monthly check-ups for severe diseases.
The Health Promotion Board of Singapore also recommends an exercise stress test for individuals with the following risk factors:
Existing medical conditions
High risk diseases
Intending to start a vigorous exercise programme, especially if they are men aged 45 and above and women aged 55 years and above.
Find out more about the available heart screening options at the Mount Elizabeth Hospitals here, or make an appointment to see a cardiologist about any concerns you may have about your heart here.