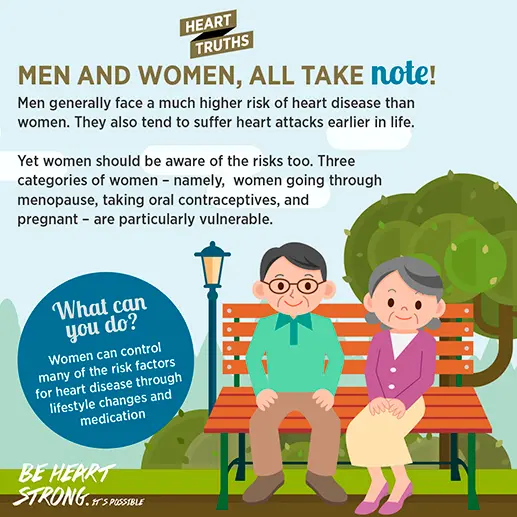 Guys – listen up. Men generally face a much higher risk of heart disease than women. They also tend to suffer heart attacks earlier in life.
Yet women should be aware of the risks too. According to the Singapore Heart Foundation, cardiovascular disease is the leading cause of death for women. 3 categories of women – namely, women going through menopause, taking oral contraceptives, and pregnant – are particularly vulnerable.
Women can control many of the risk factors for heart disease through lifestyle changes and medication.
Find out some of the medical procedures available should you need to undergo heart treatment. For your peace of mind, talk to one of our heart specialists today or read about how to make healthcare insurance claims to cover your hospital bills.