Many of us have experienced the awful feeling of having had one too many drinks, and when we are in the throes of a miserable hangover, it is only logical to seek relief. However, before you reach out for the latest trending remedy, take a moment to understand how your body responds to alcohol and what the science – not social media – says about hangovers and popular hangover remedies.
What is a hangover?
Hangover symptoms are the result of how your body metabolises or processes alcohol. Alcohol, when consumed in excess, causes dehydration, electrolyte imbalance gastrointestinal irritation and low blood sugar, leading to hangover symptoms such as increased thirst, dry mouth, feeling lightheaded, increased sensitivity to light and sound, vomiting, and headache.
The symptoms peak when the blood alcohol concentration in the body returns to zero and can last around 24 hours. While it is not directly life-threatening, its effects can be dangerous to you and others around you as the symptoms affect your physical coordination and concentration. As a result, tasks like driving and cognitive processes like decision-making are impaired.
In recent years, another symptom that has become popular in association with hangovers is 'hangxiety', referring to feelings of anxiety combined with hangover symptoms. While it is not a medically-recognised term, therapists acknowledge that some people experience a heightened sense of worry, shame, paranoia and dread alongside the conventional hangover symptoms, making the aftereffects of drinking more difficult to bear.
What are hangover pills and how do they work?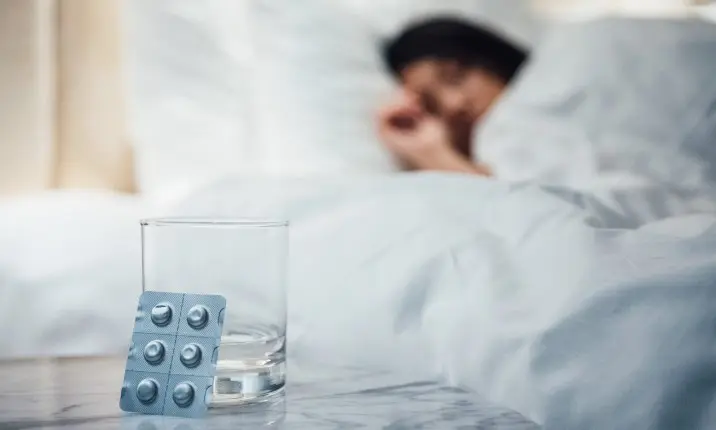 Hangover pills are marketed as quick cures that relieve hangover symptoms. Often, they are supplements that contain ingredients such as milk thistle, prickly pear and assorted B vitamins that are believed to help the body get rid of alcohol more quickly, though there is little clinical evidence that they are effective.
Of the two products that are FDA-approved, one contains aspirin and caffeine that may only work to mask the symptoms of a hangover while another, to be taken prior to consuming alcohol, is based on a very small study of only 24 people.
While vitamin supplements, herbal remedies or over-the-counter pain relief may seem harmless enough, there are possible risks to consider. Among these are the use of unlicensed products that have not been tested for safety, and a false sense of security among users, who could endanger themselves or others through behaviour such as driving or operating heavy equipment while under the influence of alcohol. Furthermore, the hangover pills could be used as an excuse for people to consume more alcohol, more frequently, and this could lead to addiction and complications like liver disease. For these reasons and more, various healthcare experts do not condone the use of hangover pills due to how drinking affects our body.
Despite promising claims, the evidence behind hangover pills is largely anecdotal at best. Even if these pills do provide some relief from hangover symptoms, it is important to note that they do not prevent or undo damage that alcohol can cause to your body. The responsibility of processing all the alcohol you consumed still lies with your liver.
Can hangovers be prevented?
Alcohol affects people differently – we all know someone who gets tipsy after one drink, while others are somehow able to withstand a whole night of drinking. Individual tolerance aside, here are some things you can do before, during and after bar-hopping that might make the morning after a little easier to bear:
Have a meal that is rich in carbohydrates before you start drinking. This helps to slow the rate at which alcohol is absorbed in your bloodstream
Have a glass of water in between each alcoholic drink to prevent dehydration
Avoid carbonated drinks, which causes alcohol to be absorbed more quickly into your bloodstream
Count your drinks. If you don't know how many you've had, it's probably too many. And if you end up with a hangover the next day, you'll know to have one less drink next time!
Avoid smoking as it can worsen dehydration and affect both your immune system and quality of sleep, which contribute to more intense hangovers.
Have another glass of water (or two!) before going to bed
Hangover relief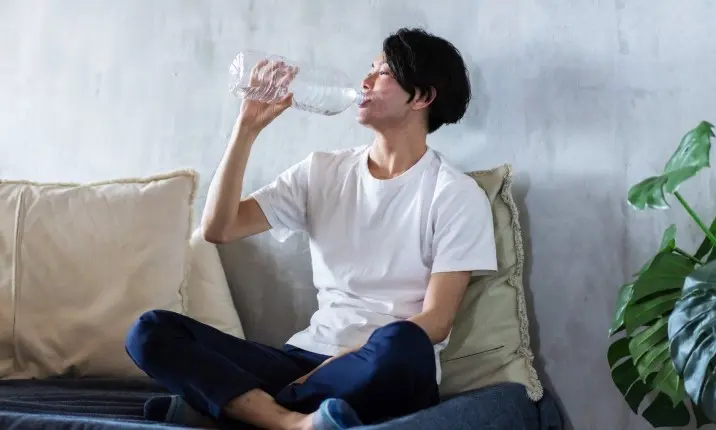 The effects of a hangover will gradually subside as your body processes the alcohol in your system. There is no proven way to help the body metabolise alcohol more quickly, and the best thing you can do is to relieve the symptoms:
Hydrate. Be sure you take plenty of liquids. You should continue to sip water, juices or an electrolyte drink throughout the day.
Eat something. Don't skip your meals as your body needs carbohydrates to stabilise your blood sugar and salts to balance electrolytes. If your stomach is upset, try an antacid or some hot water infused with ginger, and choose something light like toast, biscuits or soup.
Relieve a pounding head with aspirin or ibuprofen. Paracetamol is not recommended as a first choice due to its association with hepatotoxicity, but it can be used as long as the dosage does not exceed the recommended limits.
Try some vitamins. While more research is needed, some studies indicate vitamin B3 and zinc may help.
At the end of the day, the only guaranteed hangover prevention is to avoid drinking too much alcohol. Always drink responsibly and take reasonable measures to stay within your known limits.
Excessive alcohol consumption can be life-threatening, so if anyone experiences symptoms such as confusion, passing out, slow rate of breathing, skin that feels cold when touched or looks extremely pale, or seizures, it is crucial to immediately send them to the A&E.
If you have concerns about the potential long-term impact of chronic alcohol consumption on your health, we recommend reaching out to a primary healthcare provider for a discussion.