In recent years, the option of elective egg freezing has gained prominence as an effective method for preserving fertility in women.
With advancements in reproductive technology, egg freezing, also known as oocyte cryopreservation, has become an increasingly viable option for women who wish to delay childbearing for various reasons.
In Singapore, egg freezing for medical reasons is allowed. From July 2023, elective egg freezing is also allowed for women aged 21 – 37, regardless of marital status.
Learn more about egg freezing and how it may help you in your family planning. As every woman's health condition is different, it is also important to always consult your doctor to find out if egg freezing is a viable option for you.
What is egg freezing?
Egg freezing involves the extraction and preservation of a woman's eggs for future use.
The eggs are collected through a process known as ovarian stimulation, where hormone medications are administered to stimulate the ovaries to produce multiple eggs. Once the eggs have matured, they are retrieved and cryopreserved by rapidly cooling them to sub-zero temperatures. This freezing process halts biological activity, effectively preserving the eggs until they are ready to be used.
What is the egg freezing process?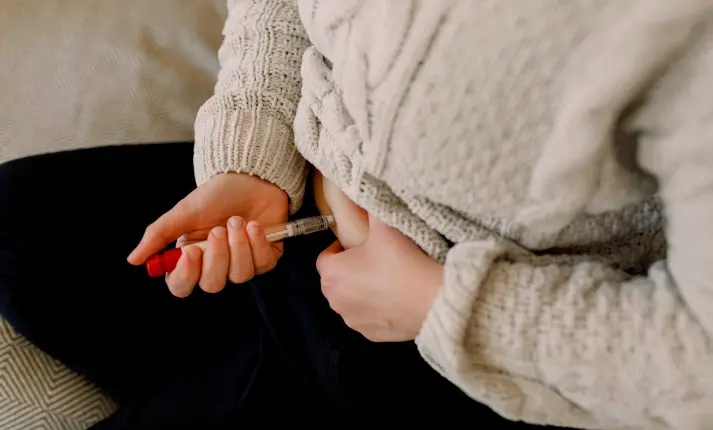 Egg freezing involves several steps, including:
Ovarian stimulation: To enhance the chances of a successful egg retrieval, women undergo a hormonal stimulation protocol. This typically involves self-administered injections of follicle-stimulating hormone (FSH) and sometimes luteinising hormone (LH) to stimulate the ovaries to produce multiple eggs.
Monitoring and follicle growth: Regular monitoring through ultrasounds and blood tests is conducted to track the growth and development of follicles within the ovaries. These follicles contain the eggs.
Egg retrieval: Once the follicles reach an optimal size, a minor surgical procedure called transvaginal ultrasound-guided oocyte retrieval is performed. Using a thin needle, the eggs are gently suctioned from the follicles.
Cryopreservation: After retrieval, the eggs are cryopreserved using either a slow-freezing or vitrification technique. Vitrification, the most commonly used method, involves rapid freezing, reducing the formation of ice crystals and potential damage to the eggs.
Does egg freezing hurt?
During ovarian stimulation, hormonal medications are administered to encourage the development of multiple eggs in the ovaries. This process typically involves self-administered injections and regular monitoring. While some women may experience mild discomfort, such as bloating or breast tenderness, it is generally well-tolerated.
Egg retrieval is performed under sedation or anaesthesia, so you should not feel any pain during the procedure itself. However, some women may experience mild discomfort or cramping afterward, which usually subsides within a few days.
It's important to remember that pain tolerance can vary among individuals, and personal experiences may differ. Your healthcare provider will guide you through the process and address any concerns you may have.
What are the considerations for egg freezing?
Several factors contribute to a woman's decision to undergo egg freezing. These may include:
Career pursuits: Many women prioritise their careers and educational goals, often leading to delayed family planning. Egg freezing allows them to preserve their fertility during their prime reproductive years, providing flexibility to start a family when they are ready.
Medical reasons: Certain medical conditions, such as cancer or autoimmune disorders, may necessitate treatments that can impact fertility. Egg freezing before undergoing such treatments can preserve the possibility of biological motherhood in the future.
Lack of a suitable partner: Some women choose to freeze their eggs due to a lack of a suitable partner or uncertain relationship status. By freezing eggs, they can alleviate the pressure of age-related fertility decline while keeping the option open for later.
What is the best age to freeze eggs?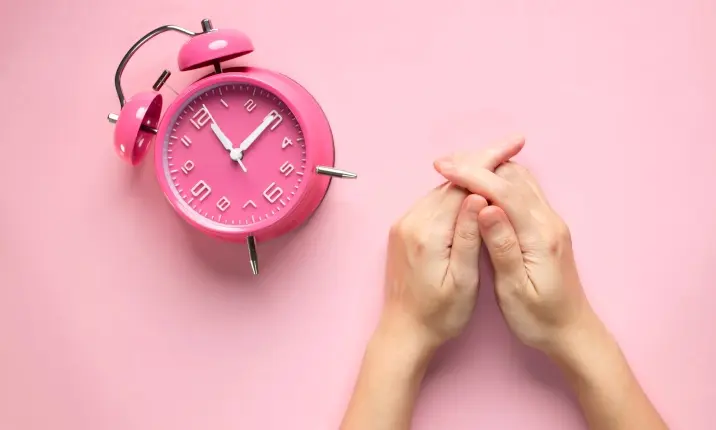 In general, women in their 20s to early 30s should still be relatively fertile with good numbers of healthy eggs. As women get older, the egg numbers and egg quality will decline resulting in lower success rates later when the eggs are thawed for fertilisation. Hence, the younger the woman is when she freezes her eggs, the better the success rates later when they are used.
In Singapore, starting from 1st July 2023, women aged between 21 and 37, regardless of marital status, will be able to legally freeze their eggs through elective egg freezing, which is carried out for non-medical reasons.
The age limit of 37 instead of 35 years as originally intended is backed by evidence stating that the success rates from egg freezing and the following usage of these eggs are relatively stable for women up till the age of 37 years old.
Can egg freezing cause cancer or infertility?
There is no current scientific evidence to suggest that egg freezing itself causes cancer.
However, certain conditions, such as ovarian hyperstimulation syndrome (OHSS), can occur as a result of ovarian stimulation during the egg freezing process. OHSS is a potential side effect characterised by enlarged ovaries and fluid accumulation in the abdomen. Although rare, severe cases of OHSS may require medical intervention.
Egg freezing is primarily intended to preserve a woman's fertility for future use. The process involves retrieving mature eggs and freezing them for potential future use in assisted reproductive techniques like in vitro fertilisation (IVF). By freezing eggs at a younger age, women can potentially increase their chances of having a biological child later in life, even if their fertility declines.
Important to note that fertility is influenced by multiple factors, including age, overall health, and individual circumstances. While egg freezing can be a viable option for preserving fertility, it does not guarantee future pregnancy or eliminate the risk of infertility due to other factors.
Who may be unsuitable for egg freezing?
Certain factors may make a woman unsuitable for egg freezing:
Age: The success rates of egg freezing decline with increasing age. While there is no strict age limit, the quality and quantity of eggs decrease as a woman gets older. Women who are approaching or beyond their mid-30s may have reduced chances of successful outcomes.
Infertility issues: Egg freezing may not be the most appropriate solution for women who already have fertility issues, such as diminished ovarian reserve or other reproductive disorders. In such cases, alternative fertility treatments or options may be more suitable.
Unrealistic expectations: It is essential for women considering egg freezing to have realistic expectations regarding its success rates and the potential outcomes. Open and honest discussions with fertility specialists can help individuals understand the limitations and possibilities associated with the procedure.
Medical contradictions: Certain medical conditions or contraindications may make a woman unsuitable for egg freezing. This includes active infections, untreated gynaecological conditions, or severe clotting disorders. A thorough medical evaluation is necessary to determine eligibility.
It is important to consult with a fertility specialist who can assess individual circumstances and provide personalised guidance on whether egg freezing is a suitable option.
What are the risks involved in egg freezing?
While egg freezing is generally considered safe, it is important to be aware of potential risks and considerations, such as:
Ovarian hyperstimulation syndrome (OHSS): Ovarian stimulation medications carry a risk of OHSS, a condition where the ovaries become enlarged and fluid accumulates in the abdomen. However, with proper monitoring and adjustment of medication dosages, the risk can be minimized.
Emotional and psychological impact: The decision to freeze eggs can be emotionally challenging for some women. The process may evoke feelings of uncertainty, anxiety, or sadness. Counselling and support services are often available to help individuals navigate these emotions.
What are the success rates for egg freezing?
Egg freezing has evolved over the years. Its success depends on diverse factors such as the age of the patients at the time of freezing, the total number of oocytes frozen, and method of cryopreservation.
Age at freezing seems to be a critical factor for success rates.
Depending on a woman's age and ovarian reserve, on average, one egg retrieval cycle would result in the collection of 10 – 15 eggs.
Of these, 90% will survive the freeze-thaw process. Around 50 – 70% will fertilise successfully with sperm, of which 40 – 50% will develop into good quality embryos. Around 50% of these good quality embryos will result in a pregnancy. Hence, more than one egg retrieval cycle may be needed to yield a good chance for one pregnancy.
In one study published in 2016 that involved a total of 1,283 vitrified oocytes warmed for 128 autologous IVF treatment cycles, the success rate of live birth per thawed oocyte was shown to be reduced with increasing age (7.4% for < 30 years, 7.0% for 30 – 34 years, 6.5% for 35 – 37 years and 5.2% for ≥ 38 years).
In another research paper published in 2022, a team of experts from NYU's Grossman School of Medicine and Langone Fertility Center revealed that the proportion of patients who ultimately had a baby after going through the whole process of freezing and using their eggs was 39% – and the success rate was heavily influenced by the patient's age.
In conclusion, egg freezing offers women in Singapore the opportunity to preserve their fertility and exercise control over their reproductive timeline. It allows for family planning flexibility, providing women with the option to pursue personal and professional goals before starting a family. While egg freezing is not without risks, advancements in technology and the availability of support services have made the process safer and more accessible than ever before.