Dengue infections continue to trend upwards in Singapore at an alarming rate. In a statement released by the National Environment Agency, close to 18,000 cases have been recorded in the first 6 months of 2022 alone, more than 3 times the 5,258 cases reported in the whole of 2021.
Besides doing our best to avoid getting bitten by mosquitos and limiting their breeding opportunities in or near our homes, we should also understand the threat the disease poses to our health.
What is dengue?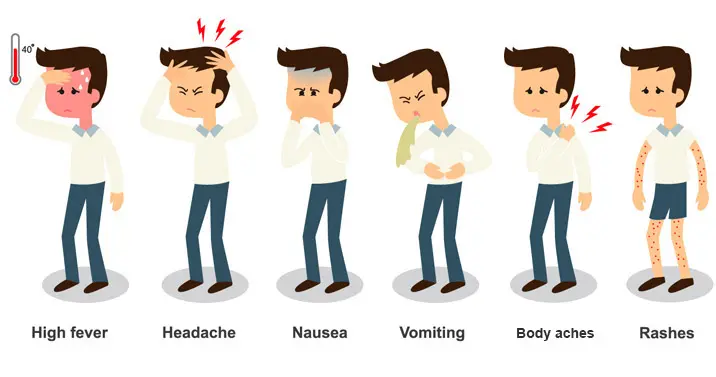 Dengue is a mosquito-borne disease caused by 1 of 4 dengue viruses, which are transmitted by the Aedes aegypti or Aedes albopictus mosquitoes.
Symptoms of a dengue infection typically show up 4 – 7 days after being bitten by a mosquito, and can include the following:
Sudden, high fever
Nausea
Vomiting
Skin rash (which may appear 2 – 5 days after the onset of fever)
Fatigue
Headaches
Backaches and body aches
In very mild cases, dengue may be asymptomatic, or present with a mild fever. In more severe cases, patients can suffer from a life-threatening shock syndrome. Various factors (such as viral, host, and vector factors) are believed to affect an individual's risk of infection, disease, and disease severity.
When should we see a doctor for suspected dengue?
Anyone with suspected dengue should see a doctor to confirm the diagnosis and to exclude complications of dengue infection, such as low platelet count or low blood pressure. Your doctor will be able to advise on how to manage your symptoms and have a follow-up plan to track your recovery.
What are some serious dengue fever complications that might warrant hospitalisation?
In severe dengue infections, possible complications include bleeding, shock, organ impairment, and even death.
Symptoms to pay attention to include:
Abdominal pain
Recurrent vomiting
Bleeding from the nose or gums
Blood in the vomit or stool
Restlessness, tiredness or irritability
Admission to the hospital is necessary for patients with these signs of severe infection, or those with co-existing conditions such as pregnancy, infancy, diabetes, old age or kidney failure.
Can you get dengue more than once?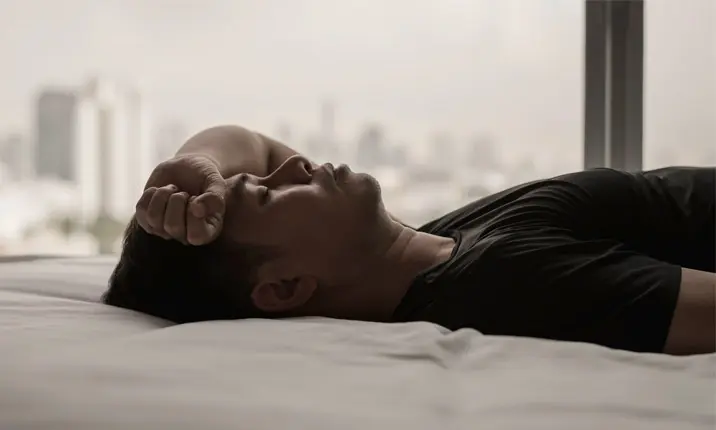 There are 4 serotypes of the dengue virus, namely: DENV-1, DENV-2, DENV-3, and DENV-4. Recovery from an infection is believed to only provide lifelong immunity against the serotype a patient got infected with. Transient cross-protection can occur among the 4 types, but weakens and disappears over the months following infection.
While getting dengue once can offer long-lasting immunity to infection with a virus of the same serotype, individuals may subsequently be infected with another dengue serotype (secondary infection). It is possible to be infected with a dengue virus as many as four times in a lifetime. So yes, you can get dengue more than once.
Do the 4 different dengue fever strains differ in severity and symptoms?
In general, the symptoms of a dengue infection from either of the 4 strains are nearly identical. However, differences in clinical manifestations have been reported.
For example, a study in 2012 showed that individuals infected with DENV-3 had a higher prevalence of musculoskeletal and gastrointestinal symptoms such as nausea and vomiting. Individuals infected with DENV-4 had a higher prevalence of respiratory and skin manifestations such as rashes.
Several other studies have also suggested that the risk of dengue haemorrhagic fever (DHF), a more severe form of dengue, is highest with DENV-2.
Will a patient be more seriously ill if he or she gets dengue fever a second, third or fourth time?
Multiple epidemiologic studies have shown that the risk of severe disease is significantly higher during a secondary infection than during a primary infection. The increased risk is due to a stronger immune response during a secondary infection.
How can people avoid getting dengue fever in the first place?
Prevention of dengue infection include mosquito control, personal protective measures and vaccination.
Mosquito control can be done by reducing potential mosquito breeding sites such as the accumulation of standing water. Personal protection can be achieved with the use of mosquito repellents, the use of insecticides in areas of the home with mosquitoes, wearing clothing that reduces exposure of the skin, and staying in well-screened or air-conditioned buildings.
A dengue vaccine, Dengvaxia, can also be taken by individuals aged 9 – 45 years with confirmed previous dengue infection to lower their chances of secondary infections. The vaccine should be taken at least 6 months after the initial dengue infection, and requires 3 doses which are administered 6 months apart. Thus far, data shows that the vaccine confers protection for at least 6 years after the last (third) dose of vaccine.
It is important to note that individuals with no prior episode of dengue infection should not take this vaccine because studies have shown that in this group, the vaccine is associated with an increased risk of severe disease and hospitalisation.
Why does the Dengvaxia vaccine only work on people who have had dengue before?
The mechanisms are uncertain, but a plausible hypothesis is that vaccination primes the immune system similarly to natural infection. As such, among those with no history of infection, the response to the first natural infection following vaccination may act as a second infection, which has typically been associated with a higher risk of serious disease.
In individuals with prior infection, the response to the first natural infection following vaccination is as if it was a third or later infection and not associated with a higher risk of serious disease.
The Dengvaxia vaccine for dengue fever is available at selected Parkway Shenton clinics.
For more information, or to make an appointment for a vaccination, connect with us here. You may also locate a Parkway Shenton clinic nearest to you here.