What is a booster shot?
A COVID-19 booster shot refers to another dose of a COVID-19 vaccine that is given to individuals whose protection against COVID-19 has decreased over time after completing the two-dose vaccination regime.
Booster shots are not a new phenomenon. They are commonly used for viral infections such as the flu, as well as other diseases such as Hepatitis A. Most vaccine boosters are identical to the previous doses, but some are modified to enhance their efficacy.
Why do we need COVID-19 booster shots?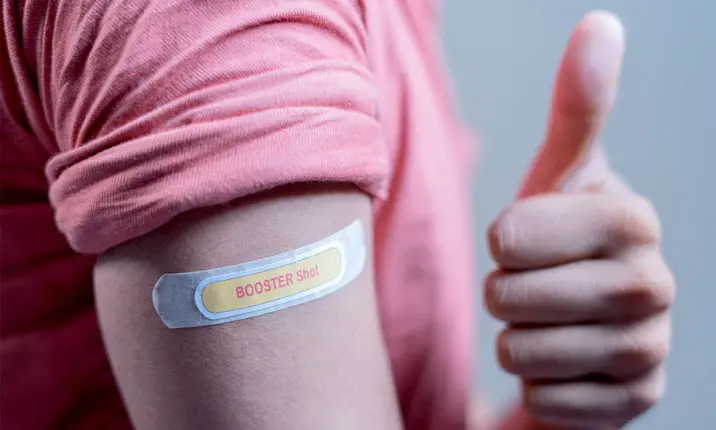 Some may be wondering if the introduction of booster shots means that the current COVID-19 vaccines are not effective enough. This is not the case. While the COVID-19 vaccines effectively protect against COVID-19 and its variants, the level of protection can decrease over time. Receiving a booster shot can increase an individual's level of immunity and protection from COVID-19.
Israeli health officials have said that the effectiveness of the second dose of the Pfizer-BioNTech vaccine decreased 6 months after it was given, necessitating the administration of a booster dose to provide increased protection. Similarly, there is evidence that antibody levels after 2 doses of Sinovac's CoronaVac COVID-19 vaccine are low, and decline rapidly in all age groups within 3 to 6 months, returning to pre-vaccination levels by 6 months.  A third dose of CoronaVac is necessary to increase in antibodies and strengthen the immune protection against COVID-19. 
Besides the general population, individuals who are severely immunocompromised, such as cancer patients, transplant patients and patients on immunosuppressive therapy are particularly in need of a COVID-19 booster shot. This is because such individuals do not have as strong an immune response to the vaccinations as the typical population does. A booster shot would help to increase their immune response to an adequate level.
Nevertheless, the data shows that while protection against COVID-19 infection wanes after 6 months, immune protection against severe disease, hospitalisation and death remains high, even after 6 months, for both COVID-19 and its more contagious variants. A recent study in The Lancet which was conducted by scientists, including some from the World Health Organisation (WHO), concluded that the immune response mounted by current vaccines are sufficient to protect against the current variants. Furthermore, the body's immune system has other defences besides antibodies that continue to protect the individual from being seriously ill, even after antibody levels have dropped. This has led these same scientists to argue that vaccine booster shots are not needed at this time for the general public. Furthermore, the duration of protection given by these booster shots remains to be seen.
When will booster shots for COVID-19 be available?
Many countries including Singapore have already started to administer COVID-19 booster shots to their population. Israel is the first country to administer booster shots for its population in end-July, and started giving a third dose of the Pfizer-BioNTech vaccine to adults above 60. It has recently expanded the eligibility to individuals above 12 years old. Around 2.6 million people out of its population of over 9 million have received their third dose of the Pfizer-BioNTech vaccine. The US has also started to offer Pfizer-BioNTech and Moderna booster doses to its population. Other countries who started offering boosters include Indonesia, Thailand and Cambodia.
In Singapore, booster shots are now available. All persons are strongly recommended to get mRNA vaccines as their booster (unless unable for medical reasons such as allergy or myocarditis from a prior dose). For persons who are unable to take mRNA vaccines for medical reasons, they should consider non-mRNA vaccines such as Sinovac-CoronaVac or Sinopharm.
Are COVID-19 booster shots effective against COVID-19 and its variants?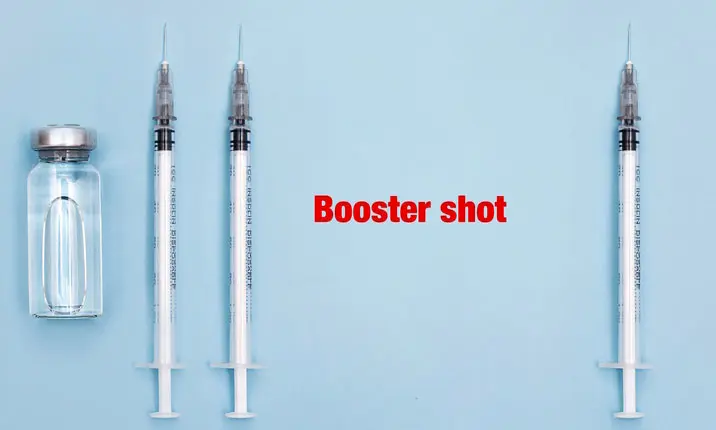 Findings from Israel's booster shot roll-out has shown that the third dose of the Pfizer-BioNTech has significantly increased protection from infection and serious illness in individuals aged 60 and older compared with those who received only 2 shots. The study showed that with a Pfizer-BioNTech booster dose, there was a 11.4-fold reduction in the risk of getting infected with COVID-19, and more than a 10-fold decrease in the risk of serious illness.
Similarly, initial data from an early-stage trial from the companies behind the Pfizer-BioNTech vaccine show that the third dose provided significantly higher neutralising antibodies against the COVID-19 virus, as well as against the Beta and Delta variants.
Are COVID-19 booster shots safe?
Data recently published by Pfizer and BioNTech suggests that the side-effects of their third vaccine dose were typically mild to moderate, with the frequency of such side-effects being similar to or better than the second dose. The most common side-effects experienced by recipients included injection site pain, fatigue, headache, muscle and joint pain, and chills. Individuals who have experienced an allergic reaction or anaphylaxis to the vaccines, or myocarditis or pericarditis after getting the vaccines, should not be vaccinated with a COVID-19 booster shot.
When should I take my COVID-19 booster shot?
In Singapore, those who took two mRNA vaccines as their primary vaccine series are recommended to receive a booster dose of an mRNA vaccine at least 5 months after the second dose of mRNA vaccine. On the other hand, immunocompromised individuals are recommended to receive their third dose of the same mRNA vaccine 2 months after their second dose. For those who took two doses of Sinovac-CoronaVac or Sinopharm, the third dose should be taken 90 days after the second dose.
Can I use a different vaccine for my booster shot?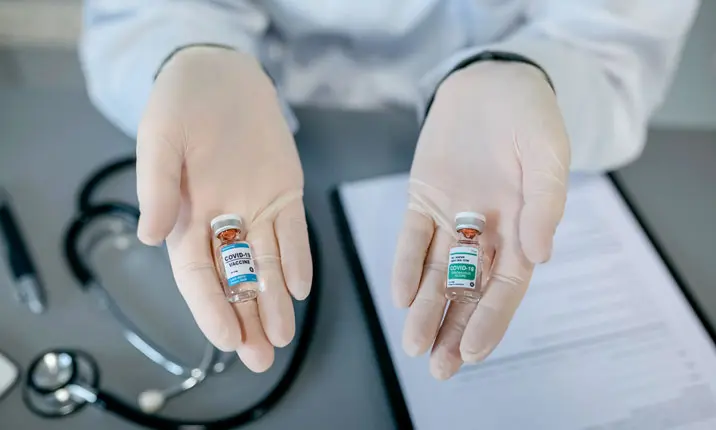 In Singapore, persons who received two doses of mRNA vaccines can receive either Pfizer BioNTech and Moderna mRNA vaccines as booster shots. As such, the booster mRNA shot does not need to be same brand as the first two mRNA vaccines. Persons who have received two doses of Sinovac-CoronaVac or Sinopharm but are able to receive the mRNA vaccines are recommended to receive a PSAR mRNA vaccine as the third dose of the primary vaccination series.
MOH does not recommend the use of Sinovac-CoronaVac or Sinopharm as a booster vaccination. The exception is for persons who are unable to receive an mRNA vaccine due to medical reasons, such as an allergy to the mRNA vaccine.
Will booster shots have to be taken each time a new COVID-19 variant emerges?
It is still unclear if there will be multiple booster shots targeted at protecting against different COVID-19 variants. Furthermore, present data shows that although breakthrough infections appear to be increasing due to the rise of COVID-19 variants, current vaccines still remain effective, especially at preventing hospitalisation and death.