Wellness in Abundance
A nourishing double-boiled chicken soup with cordyceps flower, abalone, dried scallop and snow lotus seeds
Nutritional Highlights
Delightfully rich and nourishing with tissue-building proteins and minerals such as phosphorus and magnesium to support muscle function, this double-boiled soup aims to replenish energy levels and promote healing.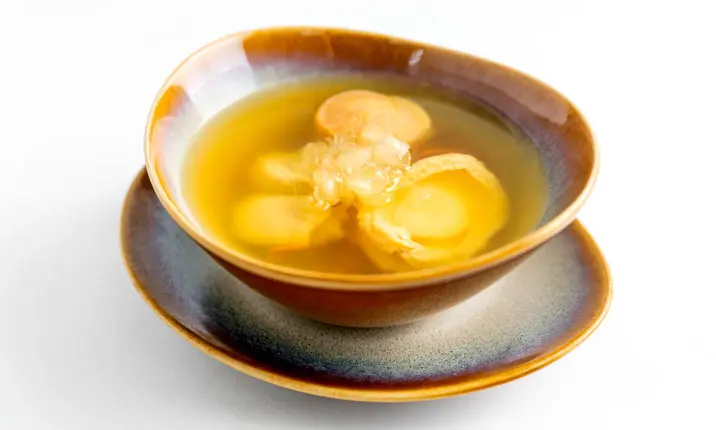 Recipe (for 10)
| Main Ingredients | |
| --- | --- |
| Chicken breast (boneless, with no skin) | 5 pcs (approximately 120g uncooked weight/pc) |
| Cordyceps flower (dried) | 200g |
| Abalone (6 head/can) | 10 pcs |
| Dried scallops | 10 pcs (2 – 3g each) |
| Snow lotus seeds (dried) | 150g |
| Soup | |
| --- | --- |
| Chicken stock | 2.5 litres |
| Salt | 2 1/2 tsp |
| Sugar | 1 1/4 tsp |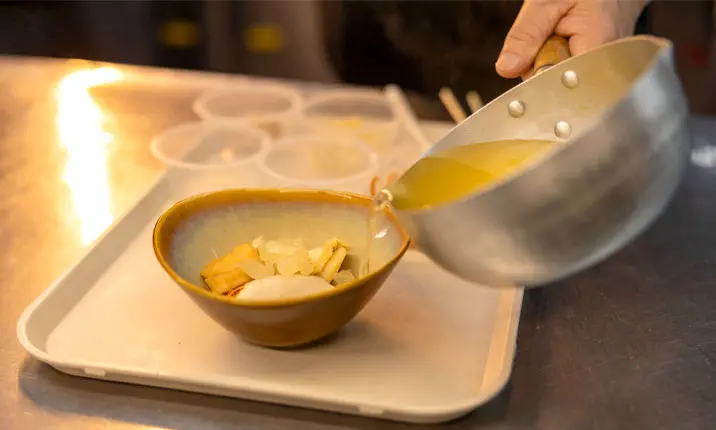 Preparation
Soak cordyceps flower overnight in water. Poach with hot water till there is no leeching of colour and set aside.
Quick-poach chicken breast with hot water, rinse clean and set aside.
Soak snow lotus seeds in water for 20 minutes, then wash clean. Replace with clean water and steam for 15 minutes till soft. Rinse with water and set aside.
Soak scallops for 10 minutes in water to soften them.
Combine all ingredients into a soup bowl.
Bring chicken stock to a boil and season to taste. Pour over the ingredients bowl and steam for 3 hours.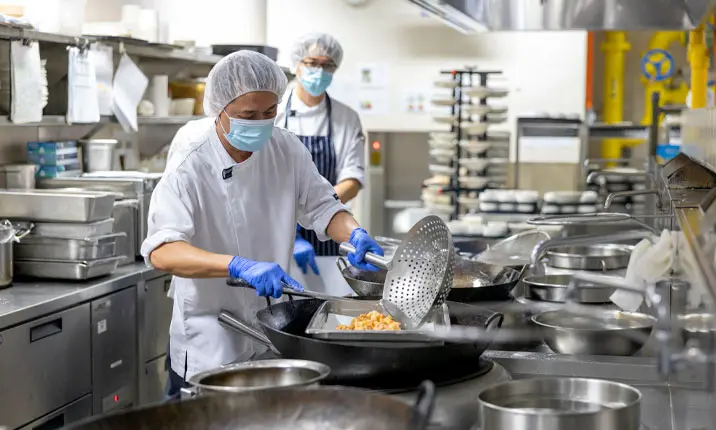 Chef Sam Leong's Wellness in Abundance is one of the dishes from our special Guest Chef menu, prepared fresh each day by our culinary teams in Mount Elizabeth Hospitals and Gleneagles Hospital. It's been reviewed by our dietitians to ensure that it's as nutritious as it is tasty.
Have a question about how your food choices and diet can make a positive impact towards your health and wellness? Find out how our dietitians can help.