Cardiovascular disease, commonly known as coronary artery disease (CAD), is the 2nd most common cause of death in Singapore. According to the Singapore Heart Foundation, 16 people die of some form of cardiovascular disease every day, and the disease is the cause of nearly 1 in 3 deaths in Singapore.
However, while CAD tends to strike when one least expects it, there are steps you can take to keep it at bay, of which the most effective is undergoing regular cardiac screening.
To arrange for a heart screening, make an appointment with a specialist.
Cardiac screenings – what are they?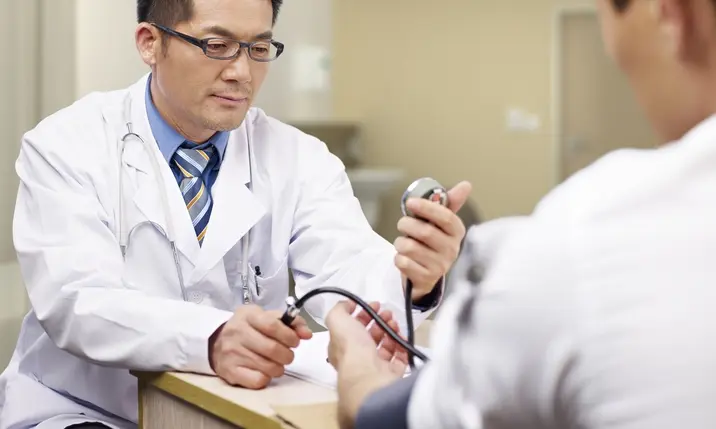 Cardiac screenings are important and involve a lot more than being hooked up to a beeping machine. A cardiac screening starts with an interview to understand a patient's personal and family health history, as well as to determine their risk profile. Detailed physical examinations will be carried out via non-invasive ECG tests, which record the electrical activity of the heart. This includes a 2D echocardiogram, which is a sonogram of the heart, and treadmill tests, which record the heart's response to exercise. These tests work together to determine if a patient's heart is functioning healthily.
It doesn't stop there. What comes next is a risk factor screening, which examines a patient for medical conditions that are commonly associated with heart disease, such as diabetes, high cholesterol (or what the doctors call hypercholesterolaemia), and hypertension. Screening for these conditions is crucial as it can help detect risk factors in their early stages.
Why is early detection so important?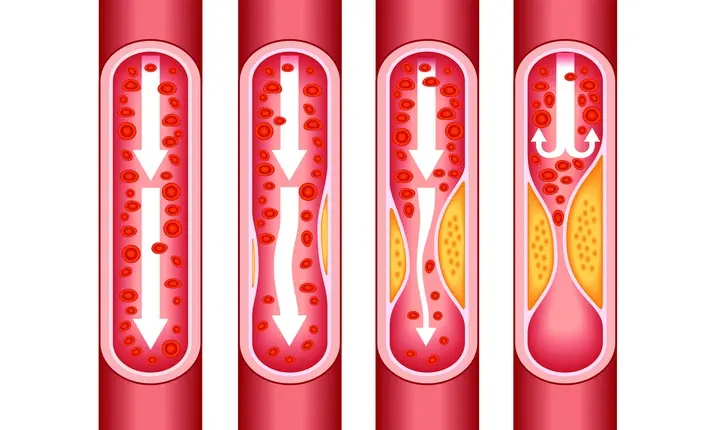 The earlier you catch and manage risk factors for CAD, the better you can control them, and the easier it is to prevent the onset and progression of CAD. Moreover, screenings can help identify patients in the early stages of CAD so they can get the proper preventative treatment, and avoid CAD-related death. Look at the case of Russian ice skater Sergei Grinkov. The Olympic champion collapsed suddenly and died of a massive heart attack in 1995, aged only 28. A cardiac screening could have detected his severely clogged arteries, as well as his genetic predisposition to premature heart attacks.
Who should undergo cardiac screenings?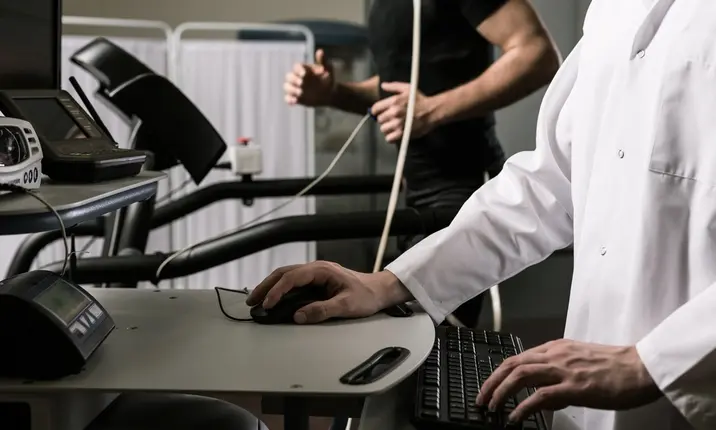 Regular cardiac screenings should ideally begin at the age of 18, the Health Promotion Board's recommended age. It is especially crucial for men aged 40 years old and above, and women who are 50 years old and above, to be screened regularly. This is even more important if you are suffering from diabetes, high blood pressure, or high cholesterol. People who smoke and imbibe alcohol excessively are also at a higher risk for CAD, so regular screenings would certainly benefit you if you fall into these categories.
Doctors advise that even if you have risk factors such as diabetes under control, whether by lifestyle or medication, or if you are physically active, to still go for a full cardiac screening every other year, as well as blood test screenings for risk factors annually. Just because you are physically fit, it does not guarantee that you are at zero risk for CAD.
Going for a heart screening will provide a comprehensive assessment of your heart, and give you peace of mind.
To arrange for a heart screening with a specialist, make an appointment.