Health screening helps you to find out if you are suffering from a particular disease or medical condition. This is important because not all diseases show symptoms, and conditions discovered with health screening may be treated earlier. This usually leads to a higher chance of success and a lower chance of complications, suffering or even death.
With a plethora of diseases and conditions out there, how do you decide which to screen for? Most, if not all, health screening packages will cover conditions that are easy to screen for, and those that are important health problems.
For example, obesity is a real health issue plaguing today's world population, and it can be checked by simply measuring your height and weight. Screening tests must also be sensitive (accurate) and not be too invasive. For example, health screenings typically involve testing the blood, urine, stool, and simple radiological investigations like x-ray and ultrasound. Invasive tests like biopsies are not routinely offered.
You should speak with your doctor to see which screening package suits you best as different screening centres offer different packages, some more basic and others more comprehensive. What is the difference between a basic health screening and a comprehensive screening? (Disclaimer: This may differ from different clinics, hospitals or screening centres)
Basic health screening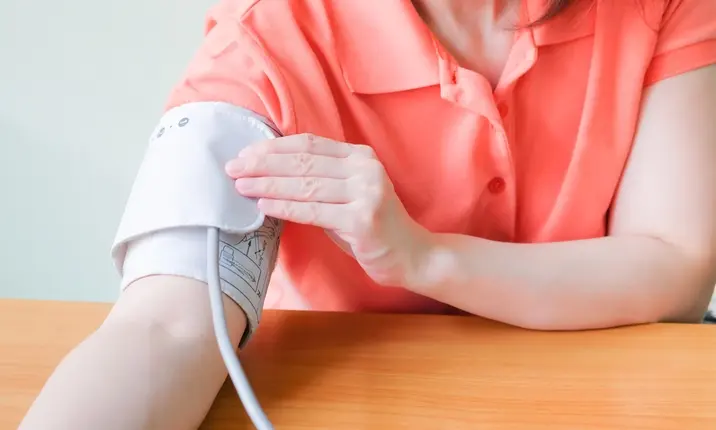 In general, a basic health screening involves a physical examination by your doctor, bio-physical measurements (height, weight, body mass index, visual acuity, colour vision), blood and urine investigations.
Blood tests usually screen for:
Blood count
Sugar levels
Cholesterol levels
Kidney function
Liver function
Blood tests usually screen for blood counts (to see if you have anaemia, abnormal immune cells and abnormal clotting factors), sugar levels (screening test for diabetes), cholesterol levels, kidney function and liver function. Urine test is usually done to check for urine infection, sugar in the urine (which may be seen in diabetes), protein in the urine (which may be seen in early kidney disease), or blood in the urine (which may be seen in infections, tumours, kidney stones and other kidney diseases).
Screening centres may offer the option of a chest x-ray, which can pick up abnormalities of the lung, or an electrocardiogram (ECG) which is a screening test for heart diseases.
These basic packages usually take about 30 minutes to 2 hours to complete. Younger patients, especially those with no past medical history and no significant family history of hereditary illnesses, can opt for these packages, and they can be done once every 3 years to once yearly.
Comprehensive health screening
In more comprehensive health screening packages, on top of the above tests, the blood test may be used to screen for more conditions such as:
Thyroid hormone levels
Cancer markers
Sexually transmitted diseases
Hepatitis A and B screening
ABO blood group
Additionally, a stool test can be done to check for blood in the stool, which is a screening test for colon cancer. Note however, that blood in the stool can also be due to other conditions such as haemorrhoids, commonly known as piles.
A Pap smear is usually offered to all women aged 25 – 65 years who have had sexual intercourse. This is used to screen for cervical cancer, and is usually done every 3 years, unless otherwise advised by your doctor.
Bone mineral density (BMD) is a test that uses x-ray to screen for osteoporosis, a condition where the bones are weak and increases the risk of a fracture. It is recommended in all women aged 65 years and above, and in other people with risk factors. You can speak to your doctor or do the Osteoporosis Self-Assessment Tool for Asians (OSTA) to check your risk of osteoporosis. If your risk is moderate or high, see your doctor to be screened for osteoporosis.
A mammogram and/or ultrasound of the breast are recommended for all women aged 40 and above to screen for breast cancer and other breast conditions. For women between 40 – 49 years of age, it should be done annually. For women aged 50 years and above, screening every 2 years is recommended.
Other radiological tests that may be offered include:
ultrasound of the abdomen to screen for conditions of the liver, gall bladder and kidneys
ultrasound of the pelvis (for women) to screen for conditions of the womb and ovaries
ultrasound of the thyroid to screen for conditions of the thyroid gland
Many other tests may be offered in different centres. The duration of the comprehensive health screening depends on the number of tests done, and can take between 1 hour –1 whole day to complete.
Executive Health Screening (EHS)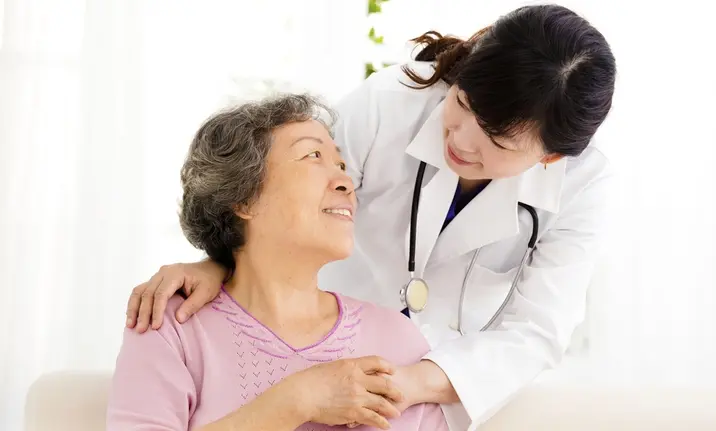 At Parkway Shenton, you can opt for various Executive Health Screening (EHS) packages.
At the EHS centres, waiting time is short as everyone comes with a designated appointment time slot. All services (physical examination by the doctor, blood investigations and radiological investigations) are done in one centre, so you will not need to make a separate trip to another facility to complete your x-ray or ultrasound tests. This helps to speed up the whole health screening process and saves time for the busy working adult.
In addition, if your screening is done in a IHH Healthcare Singapore hospital, you can be referred to a specialist at the same location in the event of an abnormal result.
Find out more about health screening packages to choose the right one for you!
Need to book a health screening? You can use MyHealth360 to check real-time availability and receive confirmation on your health screening appointments. Learn more about the app or download it on the App Store or via Google Play.